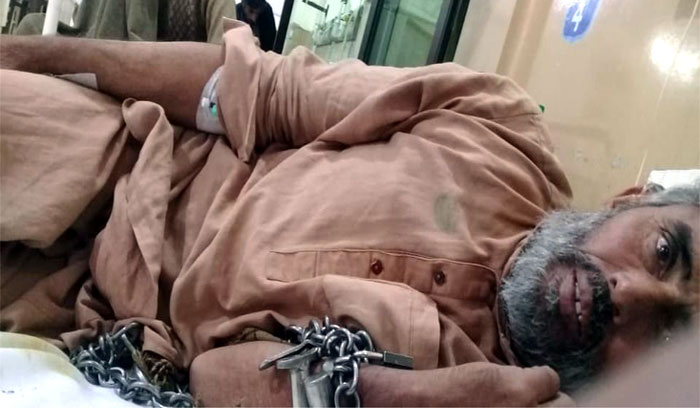 Central PAT President Qazi Zahid Hussain has said Muhammad Sultan, who was sentenced to five years in jail by an anti-terrorism court for protesting the oppression in Model Town has a brain tumor. He said after efforts of many months, he was brought to Multan hospital and what is more oppressive is that his handcuffs were not removed even on the hospital bed. On the other hand, those who looted the country and killed innocent people were allowed to go abroad on an air ambulance. He said the corrupt and the plunderers of the national resources were given protection, stating the laws that provide protection to the criminals are the biggest hurdle in the way of justice and accountability.
Qazi Zahid Hussain said those who abused judiciary, termed judges as biased and ran campaigns against the national institutions are being provided relief. He said such an anti-poor, oppressive and outdated system will have to be sent packing and its protectors need to be called out and made an example of.
PAT President said the condition of Muhammad Sultan has worsened because of a lack of timely medical care. He said more than 100 of our workers are serving their jail terms for the crime they did not commit, whereas the accused in Model Town case continue to remain at large. He said the killers and looters were provided facilities in jails, whereas the poor prisoners are being pushed in the jaw of death. He said they are being denied urgent medical care nor are their appeals being heard. He asked if it is the supremacy of law and the change which was promised. He said there is a dual system of justice in the country. He said our innocent workers were handed down sentences at the behest of the former rulers.